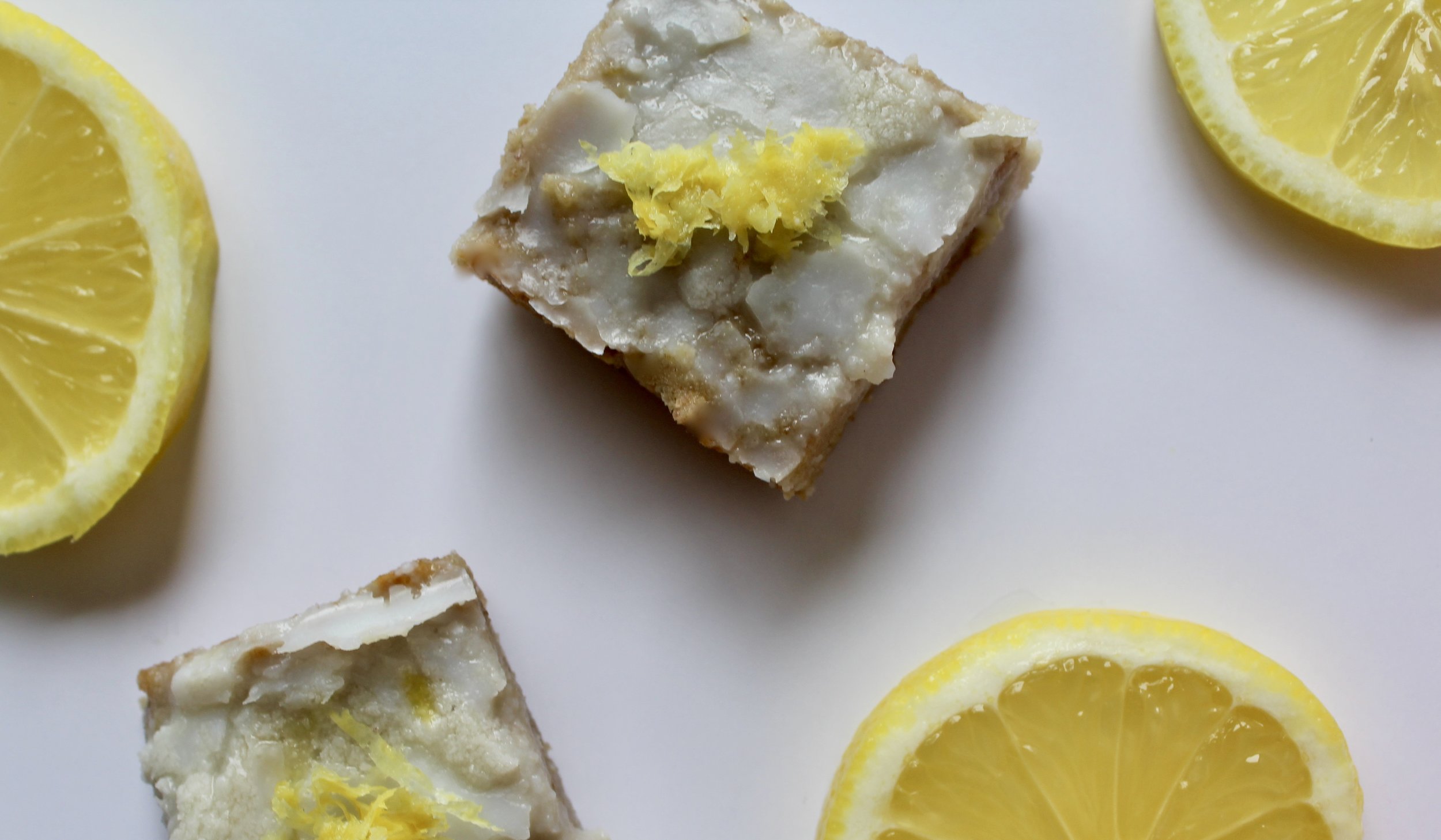 METHOD:
Preheat oven to 325F.
Cover dates with water in small saucepan.
Boil until soft (about 8 minutes).
While dates are softening, whisk dry ingredients in medium bowl.
Add egg, vanilla, lemon juice, and boiled dates to blender.
Blend until smooth.
Add blended wet ingredients to bowl, stirring until well combined with dry.
Grease or cover bread pan with wax paper.
Press bar ingredients evenly to bottom of pan.
Bake 15-17 minutes.
In small bowl, stir together lemon juice, honey, and chilled coconut milk fat.
Let icing chill in refrigerator until pan has baked/cooled.
Cover with icing & fresh lemon zest, place in freezer for about 30 minutes (or until fully set).
Makes 10-12 bars.
INGREDIENTS:
BAR

1/2 c almond flour
1/4 c coconut flour
1/4 tsp salt
1/4 tsp baking soda
1 egg
1 c pitted dates (boiled)
1 tsp vanilla
1 tbsp lemon juice

ICING

1/2 c chilled coconut milk fat (the top of canned coconut milk)
2-4 tsbp honey
1 tsp lemon juice
2 tsp lemon zest