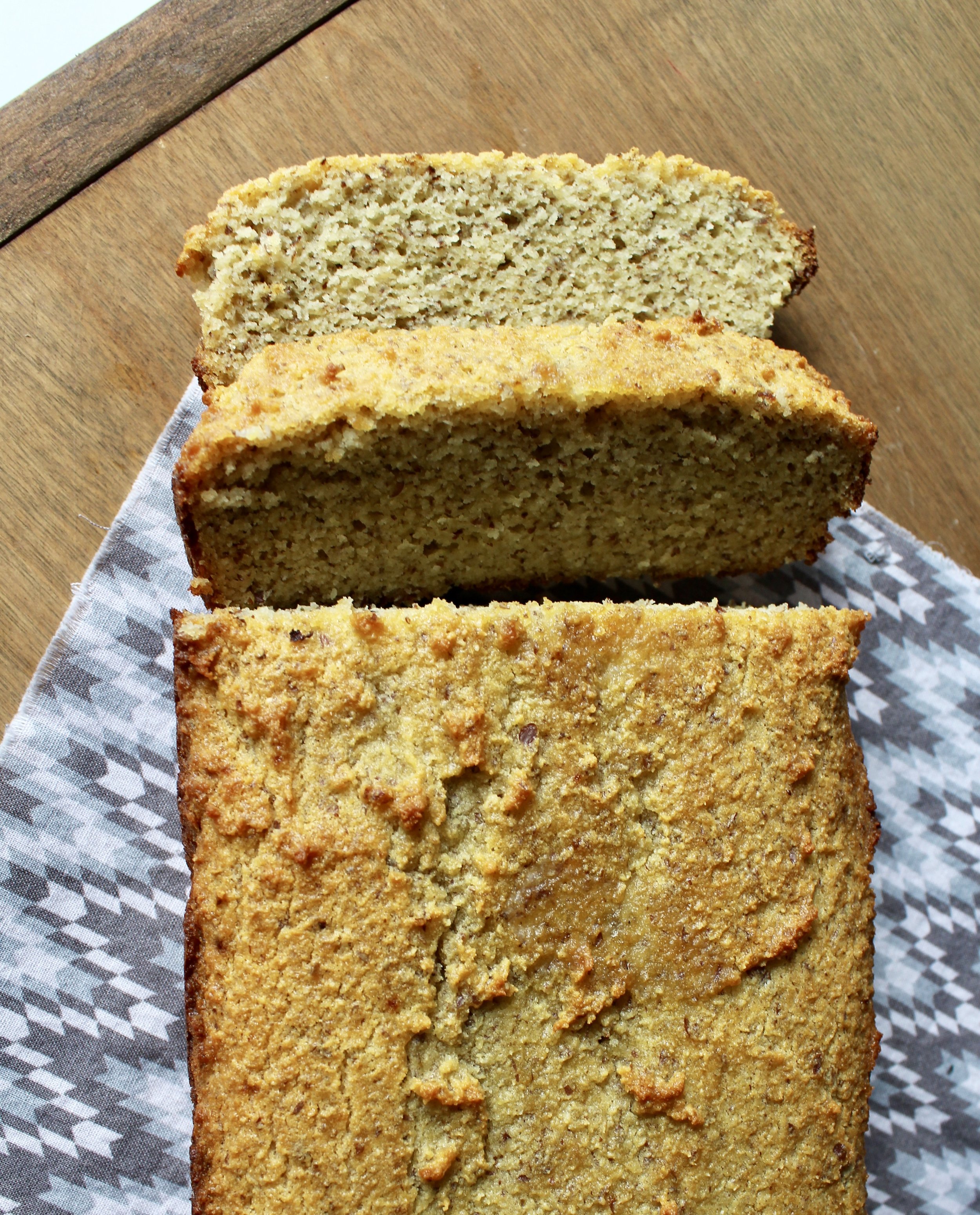 METHOD:
Preheat oven to 350 F.
Line bread pan with wax paper or grease with extra coconut oil.
Add eggs, oil, honey, & acv to food processor or whisk together in large bowl.
In separate bowl, whisk together remaining dry ingredients.
Add dry ingredients to processor or bowl.
Mix batter, then pour into bread pan.
Bake 30 minutes.
INGREDIENTS:
6 eggs
1/2 c coconut oil (melted)

(can swap with butter/ghee for non-df)

2-3 T honey
1 T apple cider vinegar
1/2 c coconut flour
1/2 c almond flour
1/4 c ground flax seed
1/4 tsp salt
1/2 tsp baking soda
REDUCED EGG/OIL ALTERNATIVE:
2 Flax Eggs (3 T ground flax seed + 6 T water, stir & let sit for 5 min.)
4 eggs
1 T apple cider vinegar
2-3 T honey
1/3 c canned coconut milk

(use what's thickened at the top)
(Trader Joe's Organic, Reduced Fat is a great option with no additives.)

1/2 c coconut flour
1/2 c almond flour
1/4 tsp salt
1/2 tsp baking soda
[Prepare flax eggs. Mix with wet, then dry ingredients. Bake at 350F for 35 min.]